Gizmo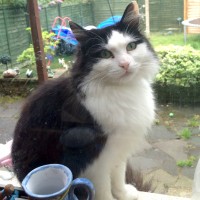 Gizmo is an RSPCA cat who escaped her foster home in Long Leys, Harlow in February 2016.
She is longhaired, black and white and very friendly.
Please keep a look out for her and check your sheds and garages.
She is microchipped and it will be traced back to us.
If you spot her or find her please ring Marie on 07702 516790 or 01279 444542 or Marion on 07984 146984